Baltimore City Child Care Resource Center
Baltimore City Child Care Resource Center (BCCCRC) serves as the hub for issues relating to the care and education of young children in the City of Baltimore. BCCCRC is a member agency of the Maryland Child Care Resource Network, and serves parents, child care providers, the business community and others who are interested in early care and education. BCCCRC is committed to providing leadership and services to improve the quality, accessibility and affordability of child care in Baltimore City.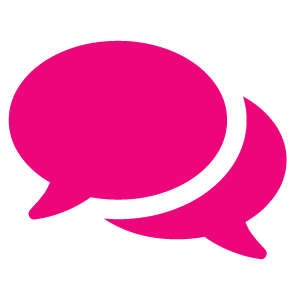 Training & Technical Assistance for Providers
BCCCRC provides technical assistance and high quality training on a wide variety of topics to assist early care and education providers and others in expanding their knowledge of child development and best practices for caring for young children. The Training Department offers 2-hour to 6-hour workshops, series trainings, and pre-service certificate trainings all of which meet the Office of Child Care's regulation requirements as well as Core of Knowledge for the Maryland Child Care Credential.
Technical assistance, information, and expert advice are provided to current and prospective child care providers in both family and center based programs.
Early Intervention Project
Providing social/emotional support to Baltimore City pre-school children in child care settings. If you are concerned about your young child's development, behavior, interaction with peers, or If your child has experienced difficulties in a group setting, the Early Intervention Project can help with free on-site consultation and support for young children in child care or nursery school settings.
Resources For Families & Parents
LOCATE Child Care
Selecting child care is an important decision for you and your child. The quality of care, cost and convenience of location will have a big impact on your lives. LOCATE: Child Care is a free phone service that can help you find child care that fills your needs. LOCATE can also help you find Head Start and Early Head Start programs, private nursery school and kindergarten programs, public pre-k programs, school age programs and summer camps.
LOCATE: Child Care Hours
Monday through Friday
8:30 am – 4:00 pm
Call LOCATE: Child Care at 1-877-261-0060
If you would like to save time and complete the intake form prior to talking with a LOCATE counselor, download the Parent' Intake Form.
If at any time during your child care search or after making child care arrangements, you should have concerns regarding your child's care, you can always call LOCATE: Child Care and speak with a referral counselor. If your concern is based on a regulatory issue, you can call the Office of Child Care at 410-554-8300 and describe your complaint to a licensing specialist or a LOCATE counselor can take the complaint and forward it to the Office of Child Care for you. For more information please review the LOCATE: Child Care Complaint Policy.
More Resources for Providers
Online Trainings
Great news….the 90-Hour Pre-service Training (Preschool) is now available through the eLearning platform. Go to the ONLINE CHILD CARE PROFESSIONAL EDUCATION CENTER for registration information and to see all the available high quality eLearning options available.
 Other Important Data, Tools, and Resources
STAFF
Administration
Nancy Pelton,

 

Director
Jennell Bailey, Administrative Assistant
Training and Technical Assistance
Jennifer Lentz, Professional Development Coordinator
Suzanne Funk,

 

Early Childhood Mental Health Consultant
Tova Hoicowitz, Early Childhood Mental Health Consultant
Sue Penix,

 

Infant Toddler/Capacity Building Coordinator
Carol Powers,

 

Technical Assistance Coordinator
Hours:
Monday – Friday, 9:00 AM – 5:00 PM
Address:
The Family Tree
2108 N Charles St.
Baltimore, Maryland 21218
Contact Us:
Phone: 410-889-2300
Fax: 410-637-8385
Email: childcare@bcccrc.org
The Baltimore City Child Care Resource Center is a member of the Maryland Child Care Resource Network with funding provided from the Maryland State Department of Education, through Maryland Family Network.